Recommended for those who want to experience a small wilderness adventure from a dog sled.
Dog sledding tours in deep forests, spruces covered in sparkling snow - only 40 km outside central Luleå,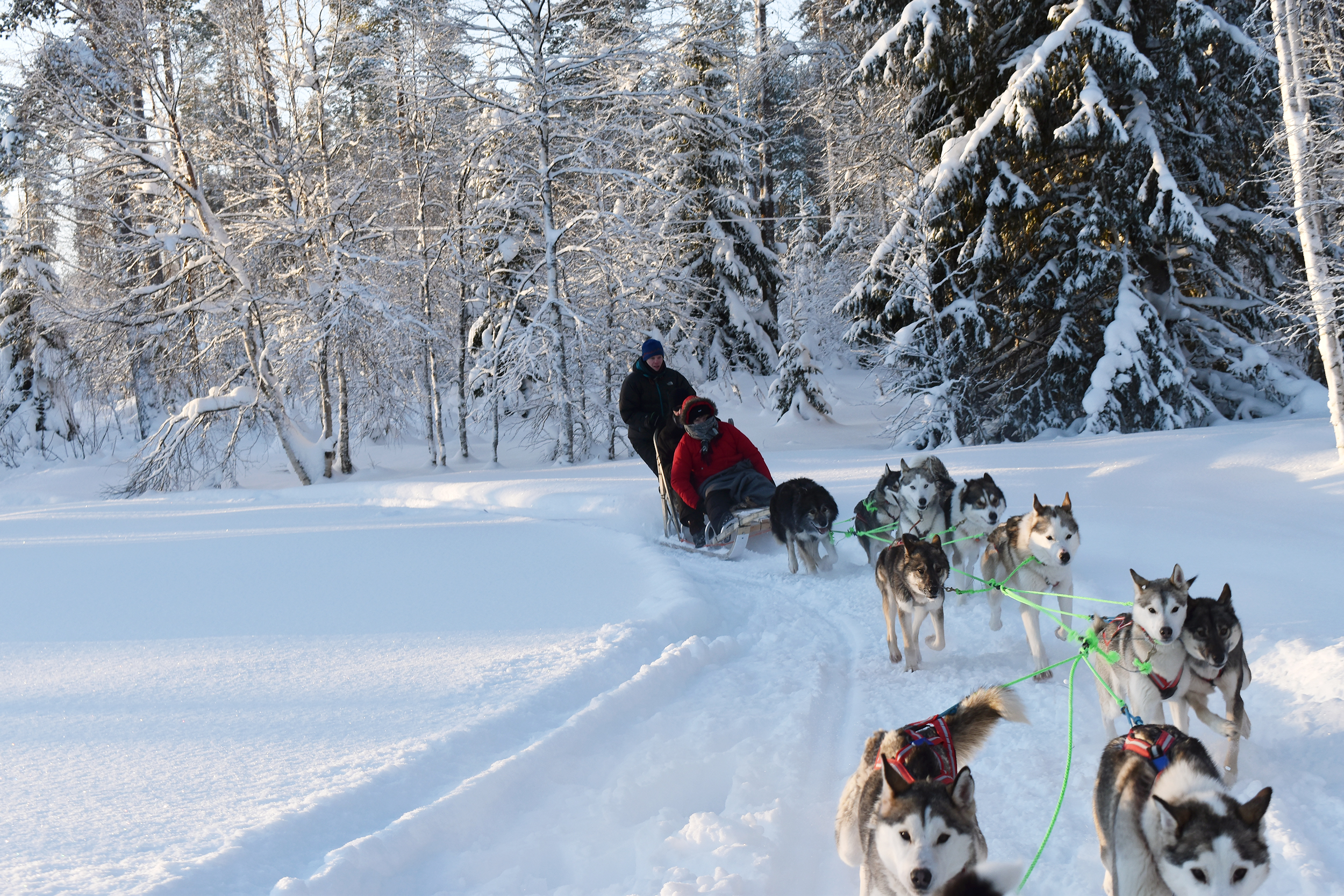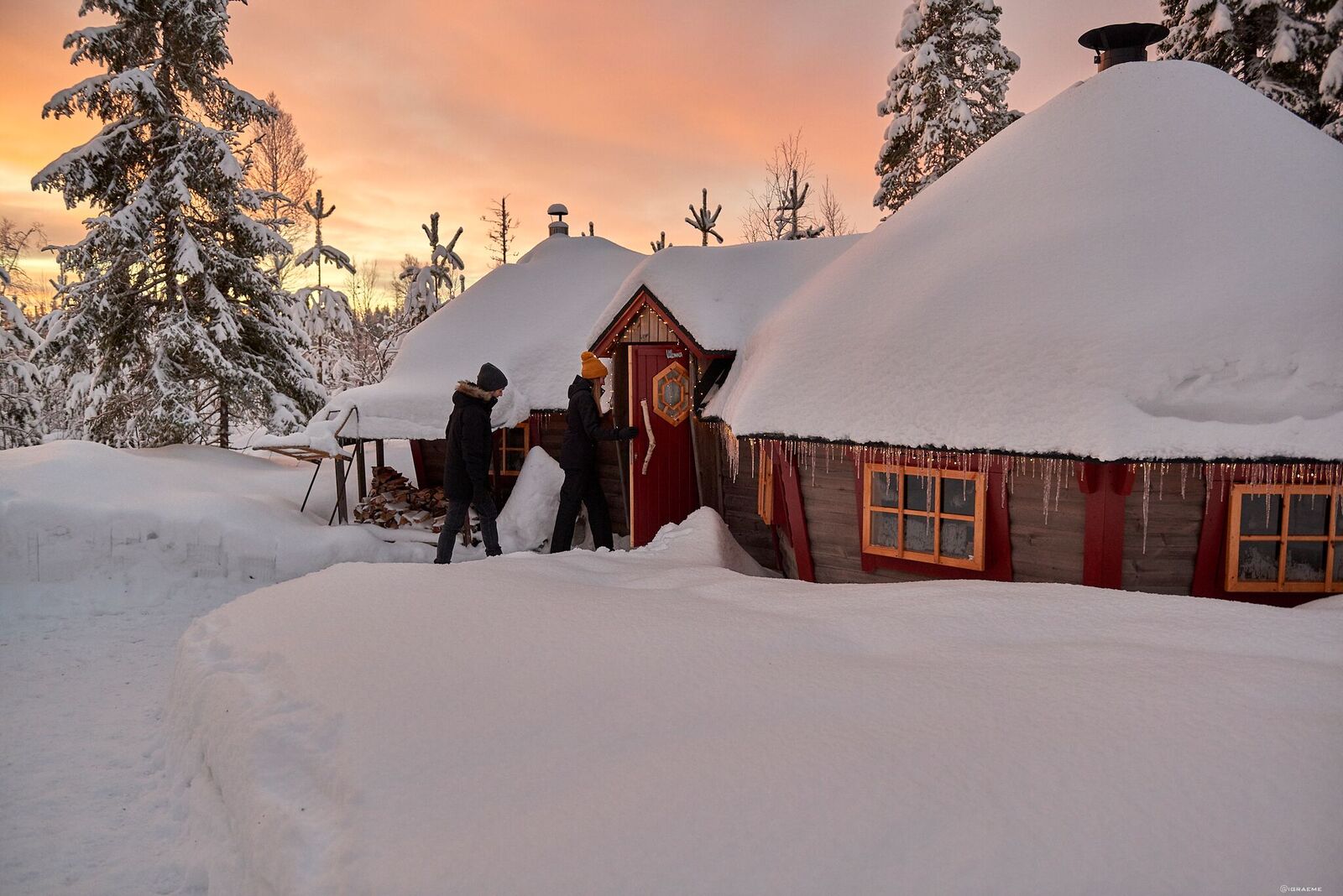 Coffee is served after the dog sled ride in our cozy barbecue hut.
In our wood-fired, lovely sauna.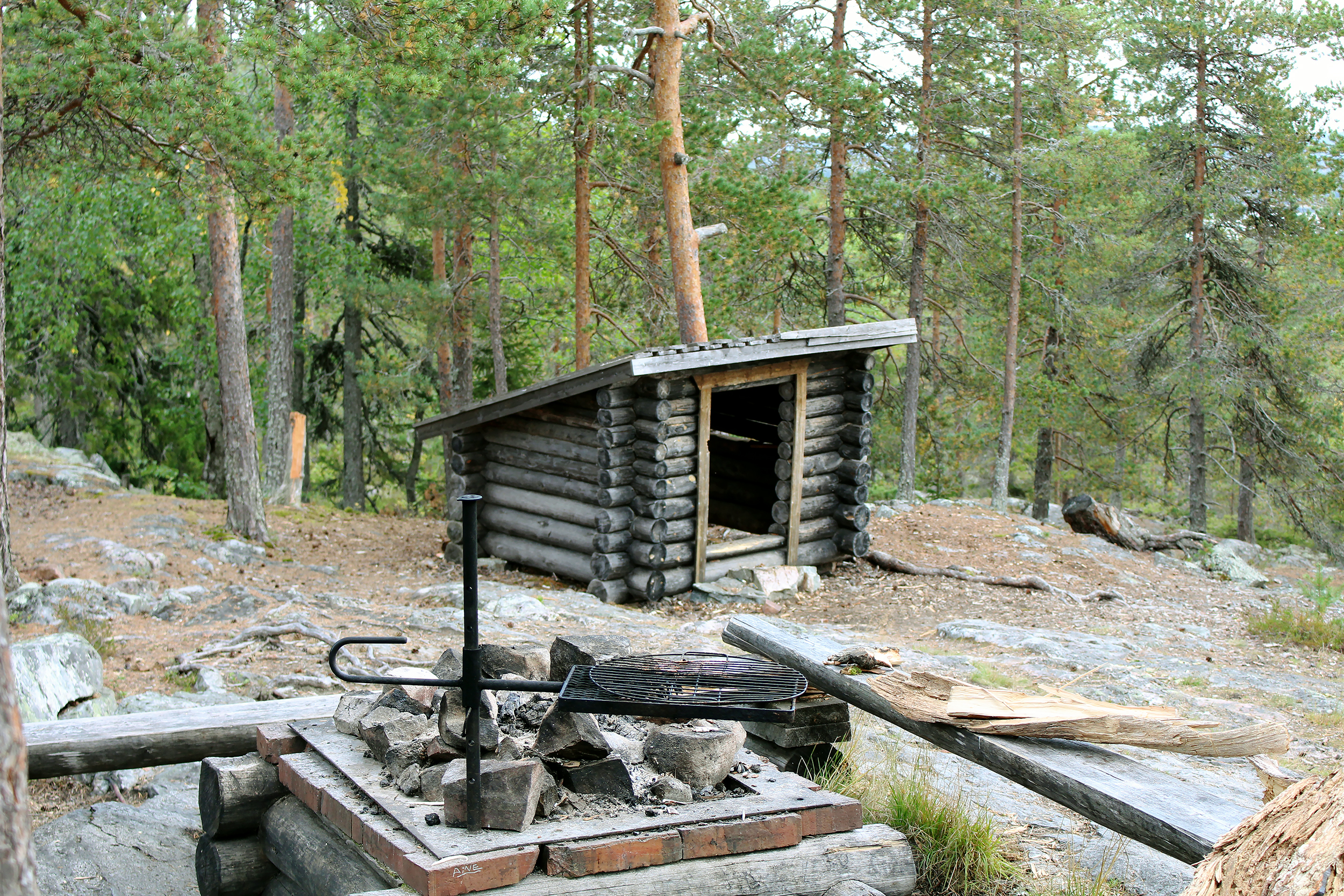 Join us on different trips in our beautiful northern nature.
After instructions and after you have met the dogs, we leave with the dog team on an hour trip, starting from our kennel.
Dog sledding / Snowshoeing
Here we have a pleasant journey for you who want to challenge yourself on an experience beyond the ordinary.
Fantastisk upplevelse! Blev väl bemött av ägarna, de förklarar väldigt fint hur man ska bära sig åt och presenterar en till alla 28 hundar... Man får ta sig sin tid och njuta av upplevelsen, det är verkligen som på film och ännu bättre samt att de har varma kläder och fika efteråt i deras stuga! Jag är jätte nöjd med hela upplevelsen och rekommenderar starkt detta till alla som vill ut på en resa eller har vägarna förbi Luleå.
En jätterolig aktivitet och fint bemötande! Väldigt fina och exalterade hundar som vi blev presenterade för. Vi fick även en grundlig genomgång i hur man kör själv vilket kändes betryggande. Efter 21 km:s turen fick vi värma oss och blev bjudna på kaffe/té och goda snittar. Rekommenderas starkt! 🙂
Helt underbart! Ett måste om man är i Luleå under vintern.
Härligt ställe.
En otroligt idyllisk miljö! Trevliga ägare och fina hundar. En fantastisk upplevelse.
Trevlig miljö. Mysigt med fika efteråt.
Härligt ställe med trevlig personal och vildmarkstystnad!
Fantastico tour guidato dal signor Mauro e il figlio Christopher. Arrivati in allevamento ci hanno fatto conoscere tutti i loro cani e una volta data qualche informazione siamo partiti, un bellissimo giro pieno di stupore e euforia. Finito il giro ci siamo accomodati nella stube dove abbiamo mangiato una fantastica Fika è un te caldo. Dopo un ultima coccola ai cagnolini abbiamo dovuto abbandonare Mauro e la sua famiglia. Mauro ci ha dato anche dei fantastici consigli su posti da visitare e dove mangiare.
We had a fantastic experience with Luleå adventure. A beautiful trip with huskies in wonderful nature. I hope we once can repeat this holiday. One of the best ever. Thanks Anki and Mauro. 👍❤️
This was a fantastic experience. Easy to book and find the location. The host was very welcoming. We had some car troubles and the owner helped us out. Dog sledding was really fun. The morning ended with coffee and sandwiches in the warming hut.
Mauro and his team (including the 26 dogs) are absolutely wonderful and brimming with hospitality. My wife and I signed up for the self-driving 21km trail. After an intro video teaching you how to handle the sledge, you go to meet the dogs! From there, you're out on the trails through snow-covered woods and across frozen lakes - a magical experience. After a good couple of hours outside, you return to Mauro's house for a home-cooked Swedish meal and hot drinks. At every point he went above and beyond to ensure an excellent guest experience, making this one of the highlights for us. We would highly recommend this if you are in Sweden.
Bravo Mauro. Brava consorte che ci ha preparato una fika eccellente! Anche se con poca neve é stata una bella esperienza... I bambini si sono innamorati dei cani (che a detta della veterinaria Ilaria erano anche trattati bene). Arrivederci!
Entreprise familiale où le bien-être des chien compte vraiment! Christopher répond volontiers à toutes nos questions. Inki nous offre un bon gâteau à la fin du tour. Présentations des chiens avant de partir Je recommande vivement!!!
Beautiful place. Lovely dogs that just want to go. Very friendly staff
Very nice experience. Yes mostly because you experiencing the dogs love to run for a sledge. I have got an introduction in a very nice wooden house with traditional prepared coffee. Then we assist to line up the sledge, it was possible on my request. And then a real exciting tour starts quite fast . I would like to recommend this.
EXPERIENCE OUR BEAUTIFUL NORTHERN NATURE
Recommended for those who want to experience a small wilderness adventure from a dog sled.