Enjoy coffee and sandwiches in our cozy BBQ hut
Relax before the return trip
Warm beverages and sandwiches are served before our return trip to the hotel. If you have any allergies or special wishes for sandwich spread, inform us while booking.
Vi use eco friendly ingredients that are produced in Ale or close by.
The honey that you can have in your tea is from our own bee farm.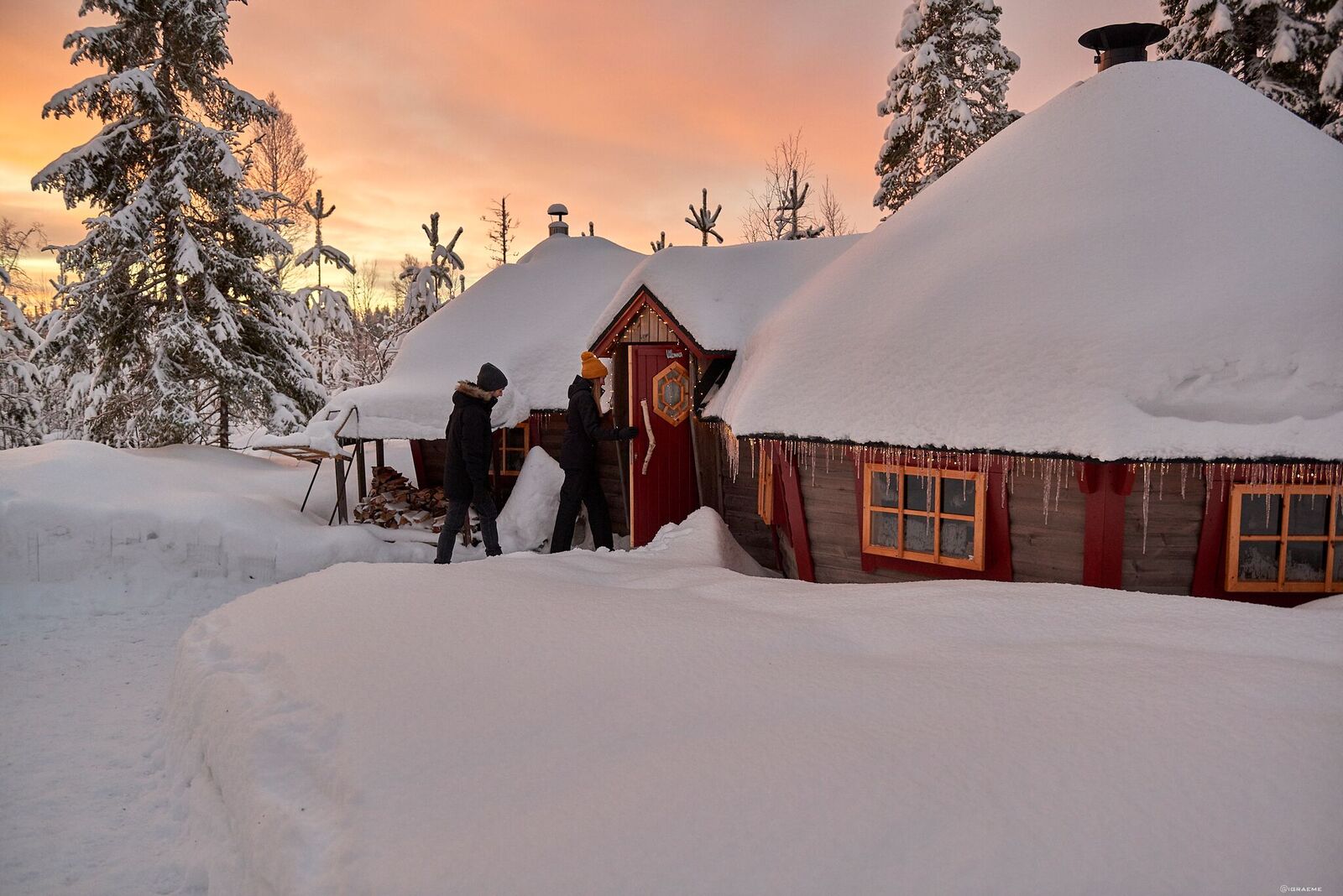 Traditional food from Norrbotten
If you book a sauna, cold drinks and a meal afterwards are also included. We serve a typical Norrbotten dish with organic and locally produced ingredients. A typical Norrbotten dish can be reindeer with mashed potatoes and lingonberry jam, Nikkaluokta soup or Moose soup with dumplings.